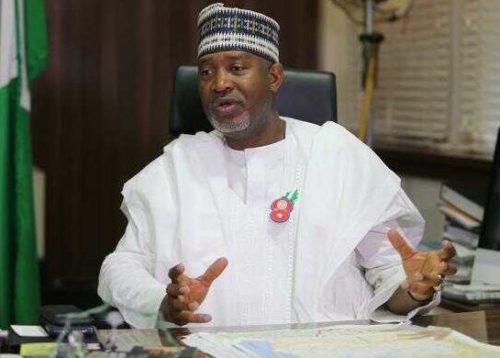 Nigeria: Airlines selling tickets in dollars could face sanctions, according to the FG

insiderblm, 3 weeks ago
0
3 min

read
15
Yesterday, the Nigerian Federal Government pledged to punish foreign airlines that sell tickets to Nigerians in dollars, emphasizing that such behavior is illegal in Nigeria.
Hadi Sirika, the minister of aviation, said this while taking questions from journalists following the Federal Executive Council (FEC) meeting at the Presidential Villa in Abuja, which was presided over by President Muhammadu Buhari.
According to Sirika, personnel of the Nigerian Civil Aviation Authority (NCAA) have already been told to defend Nigerians' interests, and they would not spare any offenders.
According to reports, some airlines were charging rates in dollars instead of naira, while others were preventing local travel firms from accessing their websites.
That is against our local laws, he declared. They won't be permitted. If the great and mighty among them are detected doing such, they will be punished.
"NCAA had been instructed to get moving. And we will absolutely act with any airlines who break this rule if we find them. They prevented travel agencies from access. They also restricted ticket availability to pricey ones.
"Our regulators are working nonstop. The NCAA is very active here. We will take action against any airline that is found to be at fault because we need to protect our citizens. It is in accordance with the contracts we have signed, which are in line with international convention.
They should stop writing to us and posting stuff on social media, he continued. If they want a reaction from the Federal Government, they should use diplomatic channels.
Since 2016, foreign airlines have made over $1.1 billion from Nigeria, according to Sirika, who said that if these were local airlines, the money would have remained in Nigeria.
In 2016, the airlines sent more than $600 million home, and this year, more than $265 million out of roughly $484 million was also released to them.
He claimed that while the nation needs their services, the airlines also depend on the Nigerian market, and that government is making efforts to keep the airlines satisfied by making sure their money does not accumulate once more.
The minister also refuted a claim that the Nigeria Air project has spent more than N14.6 billion of public money despite the government owning only 5% of the airline.
According to him, the government only spent N651 million (N352 million and N299 million) on transactional advisory services that were approved by the FEC but have not yet been paid out because the consultants' work is still in progress.
"There are also accusations of concealment in what we're doing," he continued. I'm quite delighted to state that Nigeria is the first—possibly the only—nation to set up a portal where daily uploads of all P3 activity are made. Given the existence of the Freedom of Information Act, people shouldn't be unwilling to do their homework or ask questions.
"I have always complied with every single request placed on my desk under the Freedom of Information Act. Government work is no longer kept a secret. Furthermore, we don't keep anything a secret.
insiderblm
InsiderBLM is a fast-growing business site with deep financial, media, tech, and other industry verticals.
Related posts