Today's Google Doodle honours Asma Hamza, the first female Sudanese oud player and songwriter, in her honour.
Asma Hamza was the first woman to win the Laylat al Qadr musical competition held in Sudan on July 17, 1997, making history in the nation.
Her success helped jump-start her music career after she received recognition from other male musicians in Sudan, where the profession was previously heavily skewed towards men.
Born in Khartoum's Halfayat al Mulook neighbourhood in 1936, Hamza initially had difficulty with her music because of a birth defect affecting her voice cords. But she had a good ear for music and discovered another way to convey it: whistling.
Hamza's father purchased her an Oud, a stringed instrument well-known in Middle Eastern and North African countries, after hearing and being quite moved by her whistling.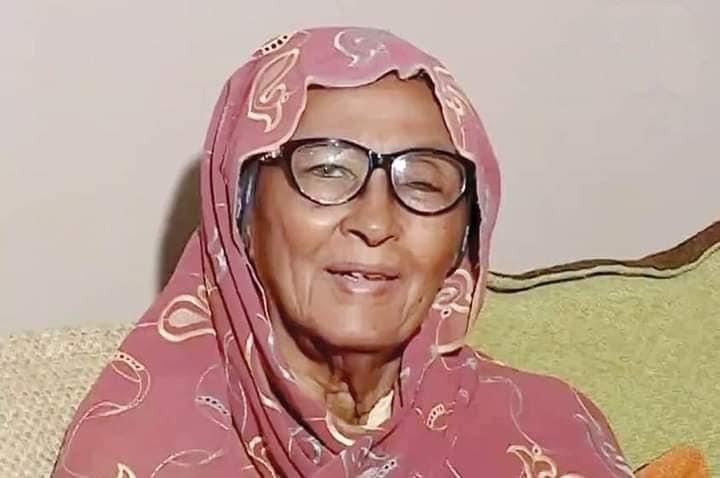 She had to write her debut song in secret because at the time, women's musical endeavours in Sudan were not socially supported. But unlike most fathers of his generation, hers was a very encouraging figure.
Oum Kalthoum, the most well-known Arab musician of all time and Egypt's first lady of song, was one of Hamza's greatest musical influences, and she held her in the highest regard.
Hamza was one of the nation's first few completely trained female oud players in 1946. Eight years later, she composed her first piece of music, setting tunes to a poem by Ali Mahmoud Taha, an Egyptian poet.
She enrolled at the Armed Forces School of Music in 1982, and a year later, after harmonising and setting the poetry "Al Zaman Al Tayib" by Sudanese poet Saifeldin Al Disoogi to melody, she wrote her biggest hit.
The song gained popularity because to a rendition by Sudanese singer Soumaiya Hassan in 1983.
Abdel Karim Al Kabli and Mohammed Mirghani were two of the major stars in Sudanese music that Asma Hamza collaborated with.
Following a protracted illness, she died in 2018.