Despite most Covid rules ending in Wales, many staff will not be back in the office on Monday – and will never return full-time in some companies.
Principality and Admiral – who between them employ about 8,000 people – are developing "hybrid" working models, with many workers to stay at home permanently until 2022.
Wales entered alert level zero on Saturday and social distancing ended.
It means staff can return to the office after a risk assessment is carried out.
However, Wales TUC general secretary Shavanah Taj said she was "alarmed" to find in a poll of workers that 25% of bosses were not complying with rules in place before the changes, and called for strong enforcement action of the new regulations.
While First Minister Mark Drakeford said the country was entering the "final lap" of the pandemic, he warned the relaxation of rules should not be seen as a "free-for-all".
The advice to businesses remains to let staff work from home wherever possible – and it is where most of the Principality Building Society's 800 employees will stay for at least five more months, with risk assessments being carried out at its sites.
"We are currently upgrading our head office to develop and deliver a hybrid approach to home and office working and the majority of our colleagues will remain working from home until next year," said chief executive Julie-Ann Haines.
"There has been a fundamental shift in expectations and colleagues have told us they have seen the benefits of being able to work from home, including trading their daily commute time for increased time at home, for exercise or for personal development."
The company had surveyed its staff, Ms Haines said.
"The majority of colleagues answered that they would prefer a hybrid approach, where they can choose how many and what days of the week they work from home or the office.
"Colleagues want to be able to have the benefits that home working brings, as well as the social, training and collaboration benefits of working in the office."
Insurance group Admiral – which employs 7,000 people in Cardiff, Swansea and Newport – is also being "cautious" and is only bringing a "proportion" of staff back into the office on Monday.
The company is another looking to embrace a hybrid model in the future, with a spokesman adding: "We have a unique culture at Admiral and will ensure that continues to thrive, encouraging our people to spend time with their teams to work collaboratively, communicate openly and have fun."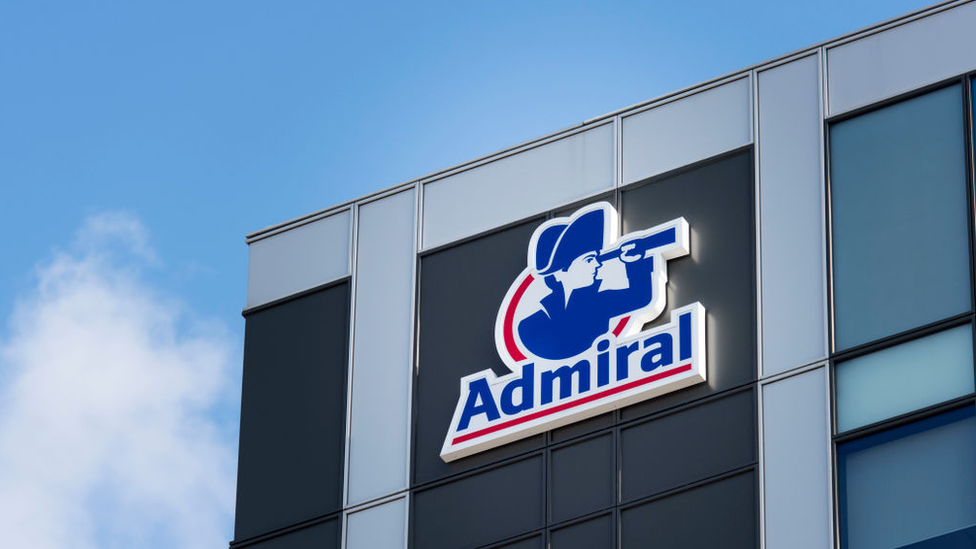 Despite the end of most Covid rules, a "small but significant" number of legal requirements remain – with obligations on businesses, including carrying out risk assessments before staff return.
Anyone who has tested positive must self-isolate for 10 days, as well as close contacts who have not been fully vaccinated.
The rules also include ensuring good hygiene practices, that premises are well ventilated, using barriers and screens, limiting the numbers on site and controlling the use of stairs and lifts.
"When we last polled workers, we were alarmed that only around a quarter of bosses were fully complying with the coronavirus risk assessment law by consulting staff," said Ms Taj.
"Refreshed guidance for employers is welcome, but enforcement is key."
Ben Francis, policy chairman of the Federation of Small Businesses Wales, said it was "incredibly important" the Welsh government ran "a strong communication campaign" so businesses were able to "adapt to an evolving environment".
He said the return to the office was "the very beginning of Wales' economic recovery", adding: "There will still be much work to do in order to shore up businesses and help them get back on track so that they can both regain ground that was lost but also continue to push forwards, pursue growth and meet their ambitions."
The country is entering a new phase of "living with virus", according to Ian Price, director of employers' organisation CBI Wales.
It represents thousands of businesses in Wales and Mr Price believes instilling a sense of confidence in the reopening process is crucial.
"Whether through the use of measures like face masks and risk assessments or the many processes businesses have implemented themselves to become more Covid-secure, ensuring staff and customers feel comfortable entering businesses premises is crucial to getting the Welsh economy firing again," he said.
Some businesses have already changed working patterns for good – Cardiff-based IT company Zipporah moved from its large office earlier in the pandemic.
Its new base in St Mellons can host about 15 of its 20 staff, but typically sees about five people working there each day.