The Nile, Africa's longest river, is in danger. For millions of people, including those in Sudan, it is crucial.
However, it might disappear as a result of factors like rising sea levels that cause saltwater intrusion downstream.
Concern for its future is also being raised by global warming and human misuse of the water supply.
Khartoum-based reporter Naba Mohiedeen
In the capital of Sudan, Ahmed Abakr has spent decades cultivating fruits, vegetables, and grains close to the River Nile.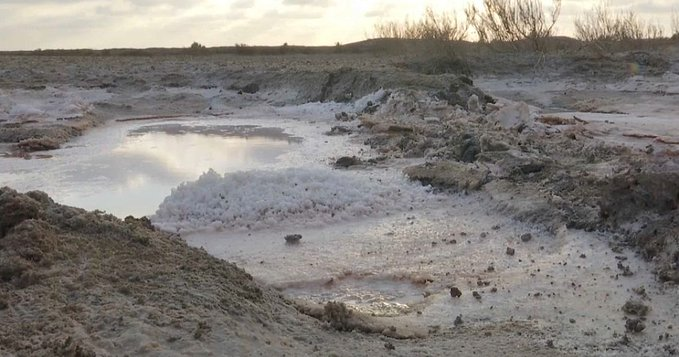 For millions of people, the longest river on the continent is vital.
The 85-year-old says, "I've lived by the Nile my entire life; farming is my occupation and my grandfather's as well; the Nile is our source of living and we don't have anything else to do.
The future of the second-longest river in the world is now in danger due to global warming and human misuse. In the last fifty years, the Nile's flow has decreased from 3,000 cubic meters per second to 2,830. Residents of the Nile basin are affected, including Ahmed Abakr.
Agriculture today is different than it was in the past because water levels fluctuate year after year, affecting my crops. I irrigate my crops over a longer period of time and with the help of plumbers, which adds to the cost of my crops and takes more time.
More severe issues are on the horizon, according to water expert Ahmed Almofti: "With the expected loss of water for environmental impacts, another issue is the increase of population against the current Nile quota, which means an overuse of Nile water and an increase in misusage are expected which threatens the future of this River."
According to UN predictions, river flow in Africa could decrease by 70% by 2100 as a result of reduced rainfall and more frequent droughts.
According to predictions, each local resident's water supply could decrease by 75%.
A Cooperative Framework Agreement was signed in 2010 by five upstream states. In order to manage and develop the water resources of the Nile Basin cooperatively, the text outlines the fundamental values, rights, and responsibilities.
Experts say that the river can only be saved if the countries it flows through agree to better joint management and policies for sustainable development.